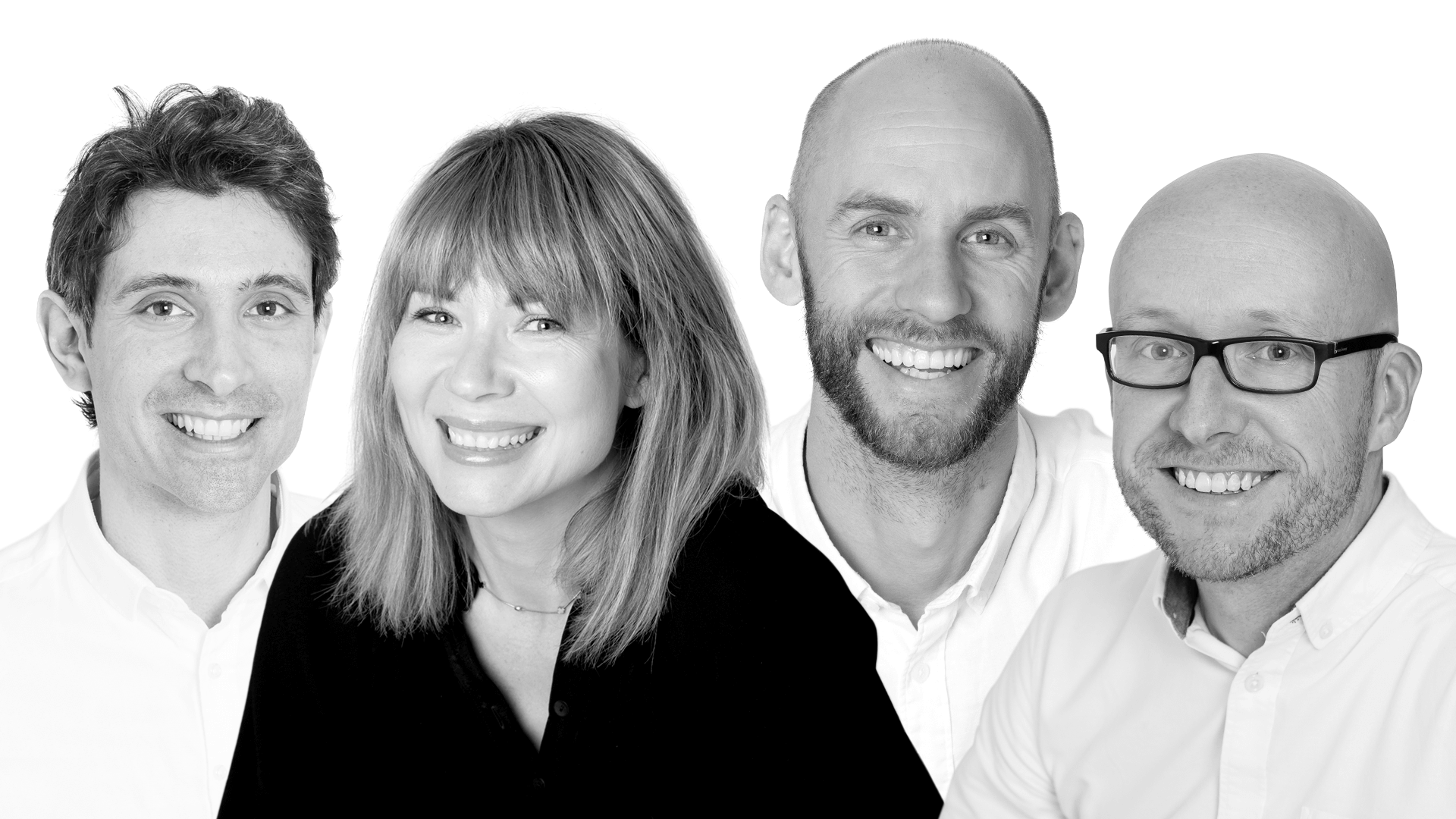 September 20th, 2023
Posted by Urban Edge
All, News
We are delighted to announce that four of our talented and dedicated team members have been promoted to senior positions within our architectural practice. These promotions reflect their outstanding contributions to our projects, clients, and culture, as well as their leadership and vision for the future of our practice.
Please join us in congratulating:
Dave Frost, who has been promoted to Director. Having joined us in 2008 in our formative years, Dave has grown along with the practice, closely managing a team of like-minded creative and technical staff. He has an endless passion for contemporary design along with a keen interest in sustainable architecture and construction. Dave has also presented at several conferences and webinars on topics such as sustainability and more recently retail repurposing and has shared his expertise on introducing drive-through restaurants to existing retail parks to help owners maximise the value of their assets.
Dave said: "I am extremely grateful and honoured to be promoted to Director at Urban Edge. Throughout my 15 years at the practice the Directors and my fellow colleagues have mentored me and supported my growth within the business. I am very excited to be taking on my new role and I will continue to ensure that our clients receive the best possible level of service, alongside mentoring the strong pool of talent that we have within the practice so that they too can meet their own career aspirations."
Alexandros Marcoulides, who has been promoted to Senior Associate Director. Alex joined us in 2013 as an Architect, having previously worked at renowned London practices including John McAslan + Partners, Allies and Morrison and Zaha Hadid Architects. He has successfully managed complex and challenging projects across various sectors, such as Caledonia Park, Gretna, Ampfield Meadows Retirement Community and Purley Way, Croydon. Alex is a highly skilled and reliable member of the team who ensures quality and efficiency throughout the project lifecycle.
Alex said: "I would like to thank the Directors for my recent promotion and look forward to the new challenges and opportunities this new role presents. I am very excited to work closely with the team and will endeavour to continue making a positive impact within Urban Edge. Additionally, I'd like to say a further big thank you to my colleagues and clients who have helped and supported me on this journey."
Ben Doherty, who has been promoted to Senior Associate Director. Ben joined us in 2021 as an Associate Director and has impressed us with his strong technical capabilities and keen attention to architectural detailing. He has previously worked on the design and delivery of high-end multi-residential schemes, such as the much-heralded 178 apartment Connor building located in Sydney's Central Park and The Frederick, a 26-storey tower in Sydney's Green Square. Ben is passionate about the user experience and identity of every new space he creates.
Ben said: "I'd like to express my sincere gratitude to the Directors for my recent promotion to Senior Associate Director. I am honoured to have been given this opportunity and I am excited to continue contributing to the success of our practice. I would also like to thank the members of the architectural and graphics teams for your continued support, guidance, and encouragement. Your expertise and hard work have been invaluable. I look forward to continuing to work with you all in my new role and I assure you that I will do everything in my power to exceed expectations."
Wioleta Bychawska, who has been promoted to Associate. Wioleta joined us in 2014 as a Designer and has demonstrated her ability and creativity in designing sustainable and attractive buildings. She has previously worked on several of our residential schemes and is responsible for creating the sensitively designed retirement communities at Caddington, Dore and Sonning Common on behalf of Inspired Villages. Wioleta also has substantial experience of conceptual and detailed design in the retail sector gained working on projects such as Nando's striking 'eco-restaurant' in Cambridge, a new-build 160,000 sq.ft retail development in Chelmsford and a series of initiatives at Monks Cross Shopping Park in York.
Wioleta said: "Thank you to the Directors for recognising my hard work and believing I was ready to take on a new role and more responsibility. I am eager to get started and I feel extremely motivated and encouraged by their support. I cannot wait to learn more about my new role in this amazing team."
We are immensely proud of these four team members and their achievements, and we look forward to their continued growth and success within our practice. We are confident that they will help us continue to deliver exceptional design solutions for our clients and help drive our business forwards. Please join us in celebrating their promotions!
Pictured from left to right: Alexandros Marcoulides, Wioleta Bychawska, Ben Doherty, Dave Frost.